How Do Professionals Install Marble Mosaic Tile?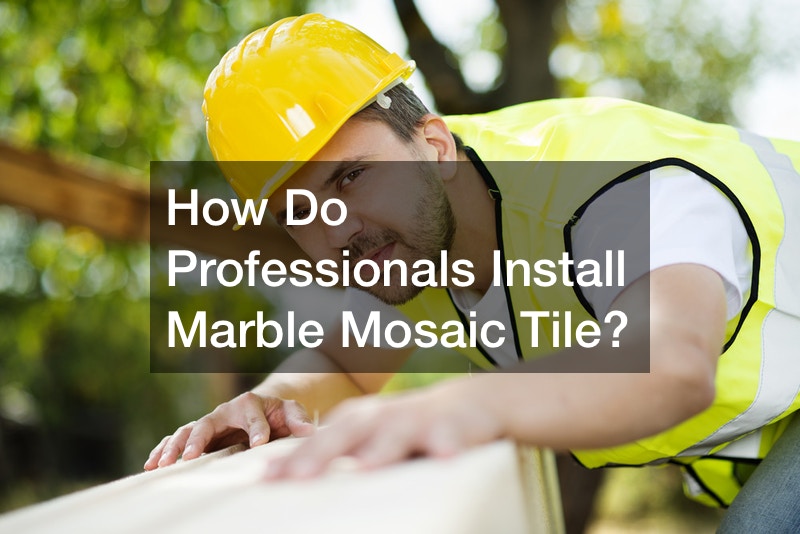 If you are considering updating the tile in your bathroom shower, you have quite a few options. While there are basic options like subway tile, many homeowners are choosing to use a marble mosaic tile. Marble mosaic tile, like any tile, can be difficult to install so it is always best to leave the job to the professionals. Keep reading to learn how professionals install marble mosaic tile.
First, tile installers will start with a pre-mixed rapid drying multipurpose primer. This primer, such as Ardex P4, is spread over the back of the tiles using a roller to coat the titles completely. After the tiles are coated, the primer is spread onto the surface where the tiles will be adhered to. This could be a shower wall, bathroom wall, or kitchen backsplash.
After measuring twice, the professional tile installers are ready to cut the tile. They have to be very careful during this process so that the tiles do not crack or break. To minimize these risks, a water saw is used.
After cutting the tile, the job is not done. Watch the video above to continue learning how marble mosaic tile is installed.
.