How to Find the best Orthodontists for Your Kids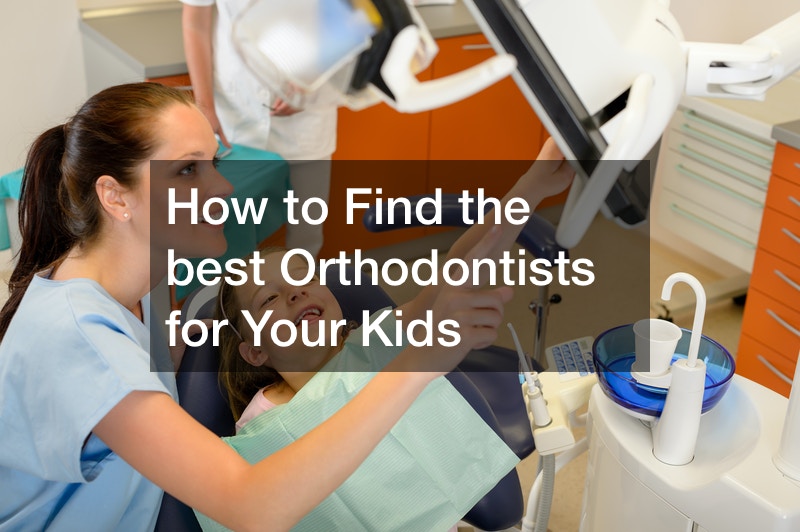 There are a number of things to consider before settling on an orthodontist provider. Here are 11 things to consider as you search for the best orthodontists.
1. Is the Doctor an Orthodontist?
Orthodontist have specialized training which ensures they deliver the best results.
2. When is The Right Time to Take Your Kid for Their First Evaluation?
Kids should be taken for their first orthodontist visit at age seven.
3. Ask Around for Their Reputation
A reputable orthodontist should have a great reputation.
4. Ask Whether They Treat Adults
This will allow you to make a decision on whether to get care for the entire family.
5. Ask Whether the Results Are Guaranteed
A guarantee shows that a doctor is confident in their work.
6. Find Out Whether the Total Cost Covers Everything
This will ensure that you're not met with unexpected financial surprises.
7. Are They Equipped With the Latest Technology?
You should be able to notice an office that is up to date as soon as you walk in.
8. Ask For Affordable Monthly or Down Payment Options
Most offices today offer flexible payment options.
9. Does the Orthodontic Provider Observe Time?
Make sure the provider you settle on keeps time.
10. Are They Involved in the Community?
Find out if they are involving in local charities and other community initiatives.
11. Ask What They Do to Make Things Fun
Maintaining a fun environment is key. You are there to enhance you smile after all.
.