Sending Flowers? Here's How to Pick the Right Ones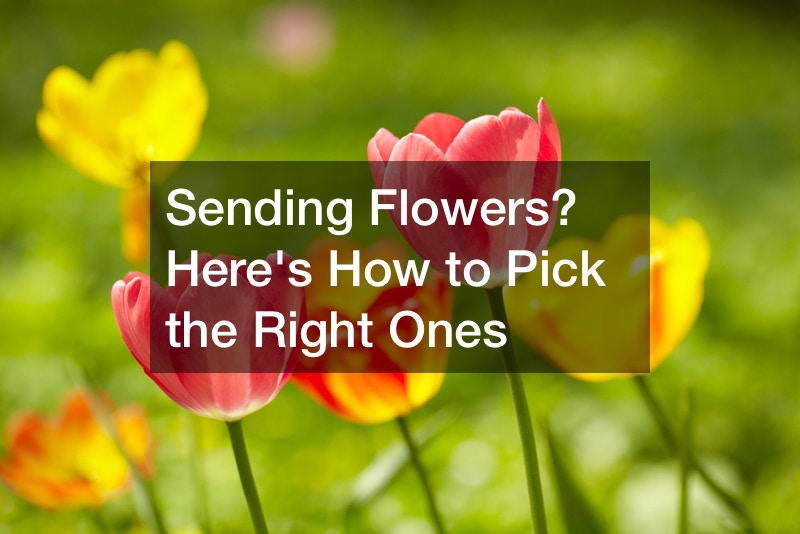 Your wedding is coming up, and you are looking for the best flowers. Your budget is tight because, apart from decorating your wedding with flowers, there are hundreds of things you still have to do. You have probably asked yourself, can I design my own wedding bouquet? You are not alone. Most people ask that all the time, and yes, you can decorate your own wedding with the best wedding bouquets. All you need is a DIY wedding flower package from a cheap flower seller.
The first thing you need to do is identify the best place to buy a bouquet of flowers. Your florist should have a wide variety to choose from. Roses are the most preferred flowers for weddings because of their classic nature, elegance, durability, and they symbolize love. In most cases, the best roses for weddings are usually David Austin roses, spray roses, sweetheart roses, and modern garden roses. You can choose two or three different colors of roses and design them in circular patterns. You can create cheap wedding bouquet flowers by mixing more cheap flowers with a few expensive ones. It may surprise you how colorful you can make your wedding without the help of a professional designer.
Hardly anyone complains about receiving fresh flowers. Annual spending on floral products and in flower shops in the United States is over $25 billion, and it's easy to see why. Flowers have been used for centuries to brighten rooms and to convey messages to others. Here's a look at some flowers you can send on special occasions and what they are meant to symbolize.

Sending Flowers to a Lover
You could easily send your sweet heart an arrangement of red roses and call it a day, but why not have a floral arrangement unique to your own relationship? Tulipsare also said to represent love, as are red carnations. Asters, too, symbolize love, but also patience, which could represent your own feelings about a partner who is lax with the dishes, although sunflowers (symbolizing love and dedication) also make for good anniversary flowers. Unrequited love is represented by yellow chrysanthemums and daffodils, which may be best kept to oneself rather than sent as a floral arrangement.

Sending Flowers on Mother's Day
One quarter of floral purchases are made on Mother's Day, so take care to have the floral delivery send in advance. Pink carnations universally represent motherhood, but you can also send orchids, representing beauty and strength. What could fit mom better?

Sending Get Well Soon Flowers
Peonies represent good health and should be available in local flower shops. An aloe plant, too, represents healing and is useful to have around the house to treat burns. Just be especially careful not to send begonias, purple hyacinth, tansy, or dark crimson roses, as you may inadvertently send messages of danger and regret to a soon-to-be-healed acquaintance.

Buying Flowers for Yourself
Studies show that well over half of all flowers (63%) are purchased for oneself, and over a third of all women send themselves flowers. While there may not be flowers that symbolize "Independence" or "I pay my own bills," you can use this as an opportunity to visit flower shops to see arrangements you like.

Flower arrangements are a fun and thoughtful way to let friends and loved ones know that you're thinking of them, or, in the case with 36% of women on Valentine's Day, to spoil yourself. While you may be tempted to buy an arrangement of the best selling flowers, reading about the historic or mythological meanings of flowers can help you pick a one-of-a-kind arrangement.