The Top 10 Multi-Purpose Cleaners For Home Cleaning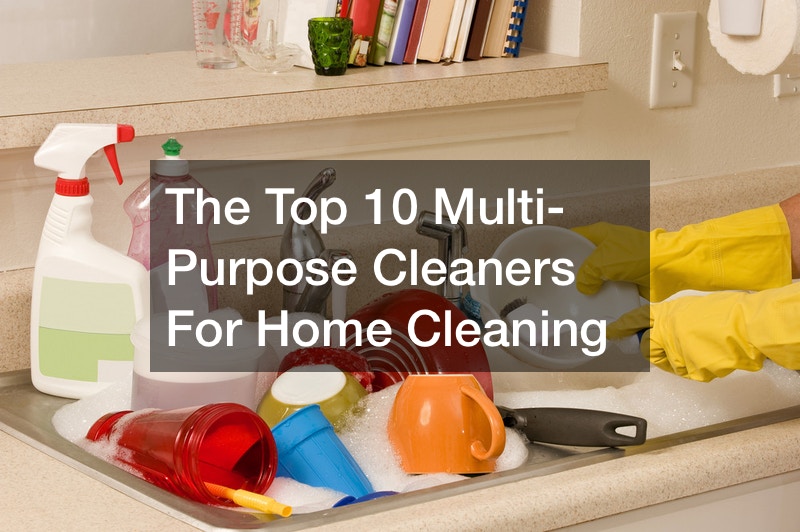 With good multi-purpose cleaners, you'll be able to keep your house spick and span. There are different chemicals for different surfaces, and it isn't suggested to whip up your own cleaning solution if you desire effective results. Here are the top 10 cleaners that you could try out instead:
303 Multi-Surface Cleaner
This comes in a ready-to-use spray bottle or in a concentrated form that requires dilution.
It removes the most stubborn stains from most surfaces, and can also be used for outdoor properties, furniture, and vehicles.
Diversey Alpha-HP Multi-Surface Disinfectant
This concentrate cleans and brightens surfaces, including glass, floors, walls, and just about any sealed surface. It removes tough stains effectively.
Attitude All-Purpose Cleaner
Made from mineral-based ingredients, it can be used for degreasing as well as cleaning food surfaces.
Better Life Natural All-Purpose Cleaner
With no chemicals in it, it's safe for all surfaces imaginable, even toys.
Boardwalk Natural All-Purpose Cleaner
Widely used in commercial places as well as homes, for all types of sealed surfaces, it kills germs and clears dirt and grime with natural ingredients.
Clean By Peroxy Clean on the Go
This product is for consumer and commercial purposes and can be used just about anywhere. It doesn't smell of strong chemicals but has the power of hydrogen peroxide.
Protek Eco Orange
Quite a powerful and concentrated solution, it can be diluted to different concentrations for different stains and has no harmful chemicals.
Mrs. Meyer's Clean Day Multi-Surface Everyday Cleaner
This is the most preferred product of house cleaners and is perfect for almost all surfaces and is safe to use around babies too. Its fresh, garden scent makes it a favorite.
Puracy Natural Multi-Surface Cleaner
This plant-based cleanser is free of chemicals and can be used without second thoughts to clean around the entire family.
Dr. Bronner's Sal Suds
A favorite among professional house cleaners, this is unscented. It could even be used for laundry and dishes.
Take your pick out of these cleaners and see what works best for you!.