What to Ask Before hiring a Fence Company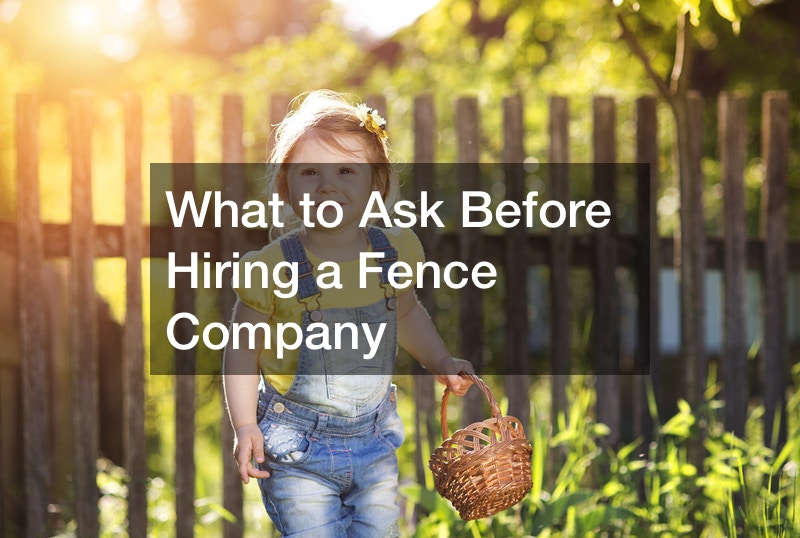 If you haven't hired a fence company before, you might be confused about what you should ask to pick the best fence company. keep reading for questions you should ask a fencing contractor before hiring them.
First, ask the fence company if they are licensed, bonded, and insured. You want to make sure the company you hire has all three to protect you against fraud, unqualified contractors, and also liability from injuries that could be incurred at your home during the fence build.
Second, ask what is all included in the contract they have provided you. Ask if it includes labor, materials, or demo and removal of existing structures. If there are any details you want in your fence project make sure they are in the contract or bid from the fence company.
Third, ask if they are providing you with an estimate or a firm price. This is important to make sure there are no surprise charges down the road.
Finally, ask what warranties are included and apply to your project. Most contracts have a workmanship warranty which covers any workmanship errors that happened in the project. Having a warranty will give you peace of mind if anything goes wrong.
To learn more, watch the video above!
.