How Often Do You Need to Wash Your Waterproof Bedsheets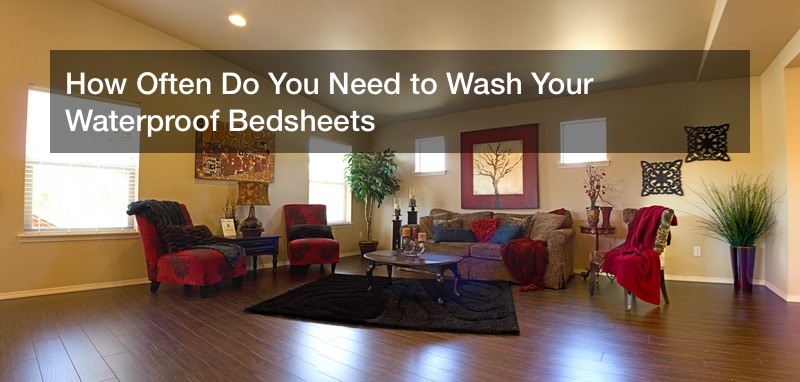 Waterproof bedsheets or mattress protectors have become an essential part of household beddings. Just as the name suggests, waterproof sheets are designed to prevent absorption of accidental spills or any liquids by the mattress. But we all know that accidents are inevitable and at one point or the other, some liquid will find its way into the mattress. But there is another common challenge with regards to waterproof sheets. These household items are not washed as often as the rest of the beddings. It could be that some people are unaware of how to wash baby waterproof sheets or common waterproof bedsheets. Another possible reason is that people tend to see the waterproof bedsheets as being more related to the mattress than the common the beddings. This is why a person will clean everything and leave out the waterproof sheets. The question therefore remains, how often should waterproof bedsheets be cleaned and how should the activity be carried out?

Washing Waterproof Protectors
When accidental spillage occurs on waterproof bedsheets, cleaning should be done instantly in order to prevent a permanent stain from forming. However, this exercise should be procedural as cleaning a typical waterproof sheet protector is not the same as cleaning a standard sheet. The correct way of commencing the cleaning process is by bloating up carefully the wet areas using paper or dry towels. Once the mess has been cleaned, you might want to consider using warm water and a damp cloth for the removal of the sticky substance left behind by most fluids. For more complex stains however, use a mixture of mild detergent or a bleach-free enzyme cleaner mixed with warm water. Whereas common spills on waterproof bedsheets can be taken care of immediately, there are instances when common stains will become a problem especially for plain waterproof sheets. Over time, the sheets will attract dead skin cells, common dirt and odors. To restore the original freshness of new sheets, make a point of ensuring routine cleaning. This can be done by a simple delicate wash cycle using your washing machine and dryer. However, avoid using bleaches or hot water when washing waterproof bedsheets as doing so can easily damage the waterproof backing.

How Often Should You Wash Your Waterproof Pad?
There is no standard time period regarding the frequency of washing waterproof sheets. However, it is important to understand that waterproof sheets are more exposed to wear and tear than mattress pads. It would therefore make a lot of sense if regular cleaning is done. This doesn't have to happen every time you are doing cleaning since you will also need to consider protecting the waterproof backing. Constant cleaning can easily damage the waterproof lining meaning that the waterproof feature will ultimately be lost. Your waterproof sheets are always your first line of defense but they also take the most beating in terms of exposure to dirt. So if you happen to make an accidental spillage on the sheets, cleaning should be done immediately. If you always allow your pets to sleep on the sheets or you probably have allergies, more regular cleaning is recommended. The bottom line is that how regularly the sheets are washed is dependent on your specific need-but, always ensure that the waterproof sheets are cleaned every couple of months.