Is a Salvage Car Worth It?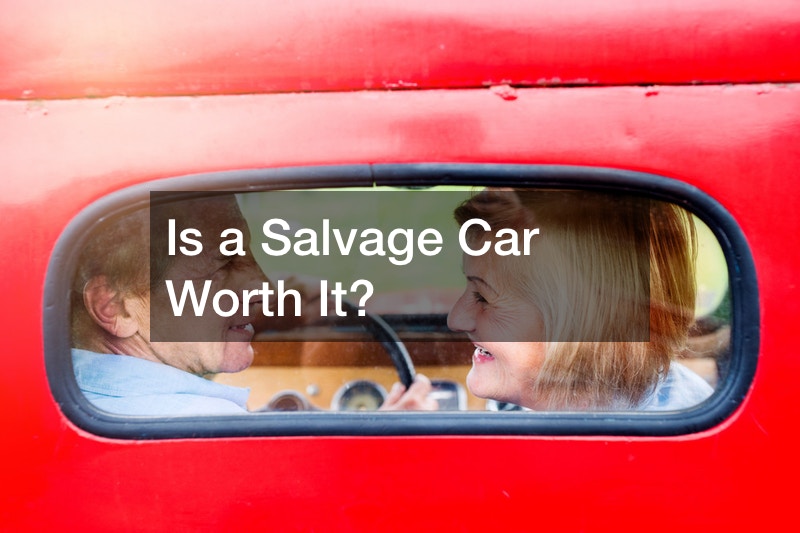 When a car is involved in an accident and the cost of repairing it exceeds its value, the insurance company will pay the client the difference and keep the junk car, dubbed a salvage car. The insurance company will later declare the junk car totaled and have it repaired so that it can be sold. In a YouTube video, "Salvage Title Cars: Bargain or Nightmare", Donut Media states that the cars' clean titles are stripped and replaced with the title salvage. The due diligence is to protect buyers from unknowingly seeking repairable cars for sale.
Salvage vehicles can also be the result of flooding or fire damage.
The main advantage of buying a salvage vehicle is the lower cost. Also, note that salvage cars are difficult to sell once purchased, and obtaining insurance for a salvage vehicle is difficult, as most insurance companies will not insure vehicles with salvage titles.
Although in most cases, one can obtain the history of a salvaged car before purchasing it, it is always important to get a mechanic to help determine the repair expenses. The cost determination is necessary to make an informed decision when purchasing a car.