Questions to Ask a Divorce Lawyer Before Hiring Them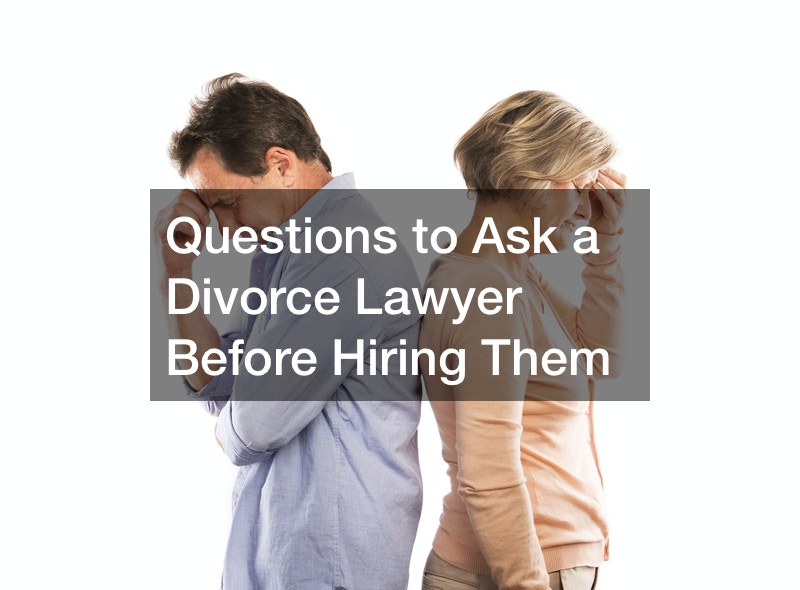 A top-notch attorney can help you have a smooth and quick divorce process. Divorce is hard but, a good divorce lawyer can help you achieve your goal. It can help you take away the burden that you have.
How do you find a good divorce lawyer? Finding a divorce lawyer can be a daunting task. But with the help of online websites, you research a credible online website or ask friends for referrals.
But here are some help that you should know in finding a good family lawyer. Here are some questions to consider asking before hiring a family lawyer.
Ask for a consultation.
It is best to ask about their consultation schedules, fees, and other necessary information about their service offerings. It is essential to have an idea of what is going on.
How are you paid?
This question is also essential. It will answer how much you need to spend on the service rendered until the end. It will also give you an idea of how much you will spend on the entire case.
What is the possible outcome of this case going to be?
It is also vital that you have an overview of the case. It will educate you about the entire process.
Finding a good family lawyer can be challenging. But if you find the right one, it will be easy for you to get your divorce successfully.
.