The Benefits of Waldorf-Inspired Before and After School Care Programs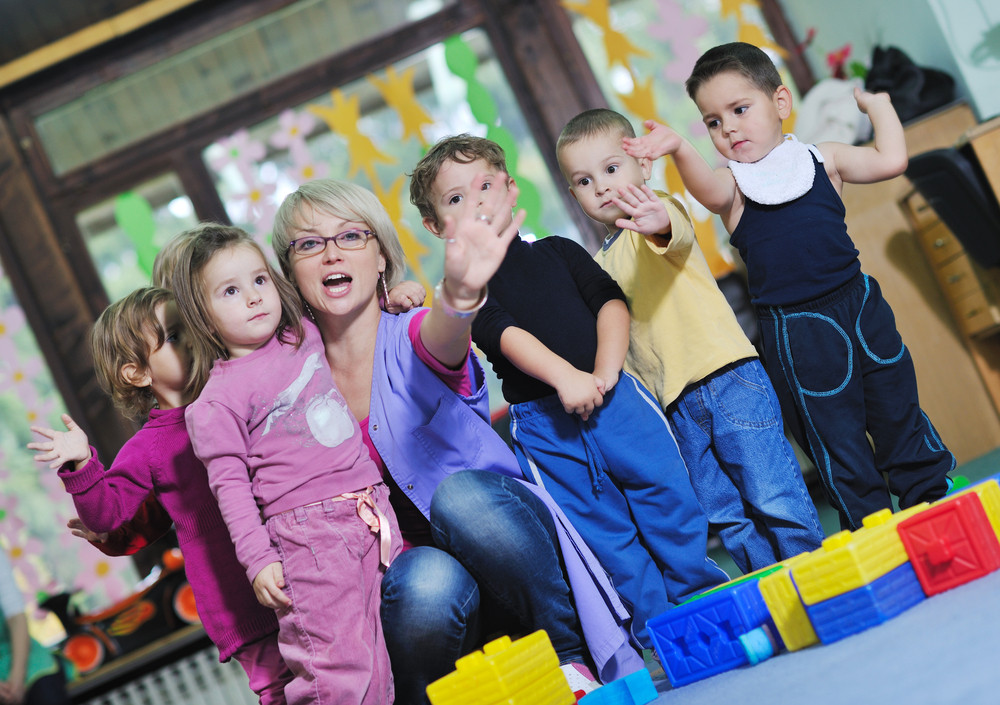 In the United States, about two-thirds of children ages three to six go to school. Many children within this age range can benefit from programs that occur before and after the regular school day. Waldorf-inspired before and after school care offers preschoolers, kindergartners, and elementary-age students with safe, stimulating, enjoyable activities.
What Is Before School Care?
Before school care is an alternative to standard child care. In the morning before regular school hours, students prepare to enter the classroom with a healthy breakfast, fun activities, and positive social interaction. Before school care allows parents to head off for work, knowing that their children will be in a safe, caring environment.
What Is After School Care?
In Waldorf-inspired after school care programs, students are invited to let go of the school day's structure and have fun with activities that include art and movement. They are provided with a healthy snack to help them sustain their energy.
What is Free Play in the Waldorf Curriculum?
After school care activities involve free play, which is part of the Waldorf approach to education. It is a type of experiential education for younger children. Free play occurs outdoors as well as indoors, and allows children to draw upon their own creativity and imagination, supervised but without a teacher's direction. It contributes to students' social-emotional development since they have to learn how to interact in a positive manner.
Free play might include the construction of forts, drawing, clay modeling, and creative play using sticks, all without direction from a teacher. Children learn about interacting with others who may be older or younger, develop leadership skills, and figure out how to solve problems with the help of the group.
What Are the Benefits of Free Play in an After School Care Program?
According to the Waldorf curriculum, children's natural creativity needs to be nurtured in a place where it's safe for them to express themselves. The time spent with other students in an after school care program provides a chance for preschoolers, kindergartners, and elementary-aged children to absorb what they've learned during the school day. Free play encourages free will and the expression of each child's special talents and abilities. After a highly stimulating, structured school day, students experience a welcome release in being encouraged to direct their own play, according to their individual interests.
During free play, children learn to hear each other, negotiate solutions, and reach compromises. They learn to deal with frustrations when other children behave in ways they don't expect. Through puppet play, they develop fine and gross motor skills as they set up the puppets and scenery with care. In storytelling exercises, they develop language arts, learning to develop narratives and tell those narratives to the group, and they work on remembering previous stories. When they sit to hear longer stories by others, children learn patience and listening skills while they wait to tell their own stories. These are just a few examples of what free play has to offer.
What Does an After School Care Program Offer in Addition to Free Play?
Teachers in a Waldorf-inspired after school care program help to create an atmosphere that fosters intellectual and social learning. There is a reassuring rhythm to each afternoon's activities, which include games involving movement, stories, art, a healthy snack, and rest, as well as free play. A Waldorf-trained teacher is alert to group interactions and presents to students a way to approach work and play with respect for others. He or she will offer stories to act out and games for groups, and ask children to complete chores as needed.
The Waldorf approach is a time-tested educational method that works well for preschoolers, kindergartners, and elementary-age children. The Waldorf emphasis is on free, imaginative play that brings out each child's strengths and teaches each child to interact respectfully with others. It offers a nurturing, stimulating environment that may not be available in a standard day care program. Before and after school programs based on the Waldorf curriculum give parents peace of mind, knowing that their children are in an enriching environment. You can go online to find a Waldorf-inspired before and after school care program near you.