What to Do Before Moving and Packing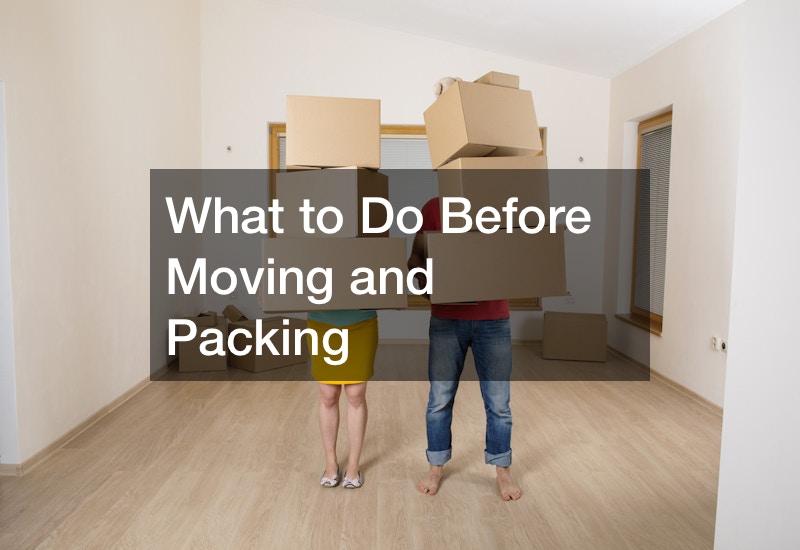 Moving can be stressful, but proper preparation and planning can make it a smooth and successful transition. Before packing your belongings and moving, there are several things you should do to ensure a successful move.
It's crucial to declutter and downsize before packing, as movers and packers won't do it for you. Take an inventory of your belongings and decide what items to keep, sell, donate, or discard.
Additionally, you must organize and label your belongings. It will make it easier to pack and unpack your items and ensure they are placed in the correct rooms in your new home. Use color-coded labels or stickers to indicate which boxes belong in each room.
Pack your belongings strategically and use appropriate packing materials and techniques to protect fragile items and avoid damage during transit. Pack heavier items at the bottom of boxes to prevent crushing the lighter items. Consider hiring professional packers if you have fragile or valuable items that require extra care.
Also, you must notify your utility companies, banks, and other important services about your move. It will ensure your accounts are closed properly or transferred without interruptions.
Create a moving checklist and timeline to stay organized and on track. This way, you won't forget any important tasks and stay within your budget and schedule.
The movers and packers will only do some of the work. Follow these tips to ensure a successful and stress-free move.
.