How to Choose a Headstone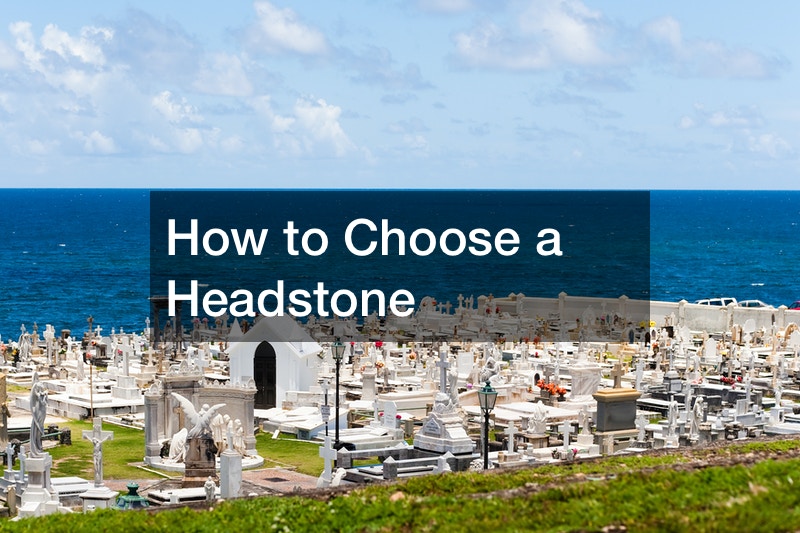 Courtney sat down with Andrew Latyshko, the owner of Smith Monument Company. Their discussion in this video provides a guide on how to order a memorial.
To start, one can get ideas of what they like by walking into cemeteries. Grave markers can help expand on these ideas. It's advisable to wait for 3 to 6 months after the grieving process before ordering.
Concerns about the foundation affecting the burial are quite common. Well, that should be the least of your worries. There's room to set it up firmly at the top. The concrete foundation is essential because it holds heavy granite in place.
Regarding the monument's size, each cemetery has its regulations. That also goes for the shape, since some cemeteries only allow flat bronze markers. Still, you can have any headstone style you like with a dozen colors available, with the most common types being a serpentine top or an oval top.
You might want to go with Granite because it doesn't fade. You can polish up the headstone to ease the cleaning process.
You're looking at about 3 to 5 months in terms of how long it takes. But, again, that's because the granite is imported, and the process includes setting the foundation and lettering.
And, on matters of cost, the price range is between $1700 and $4000 for bronze monuments and half that price if you go for granite. Lastly, your gravestone will last if you maintain it, so wash the granite with soap and water, but don't use any oils and waxes.